Citizen science project on early modern knitted socks to launch in Helsinki
Refashioning the Renaissance project will launch a citizen science project in 2019 that will focus on 16th and 17th century knitted socks. The project is organised in Helsinki and Espoo, and the language of the group is Finnish. The aim of the project is to reconstruct early modern Scandinavian socks based on surviving examples, and collect information and analyse the making processes. We are now looking for experienced volunteers to join the group. 
The volunteers are knitting socks in silk and wool, interpreting original designs and documenting their process. We are engaging with expert makers and organise training, and supply the materials. Finished products are used by the project for research, and displayed in our events and possibly in a museum.
The first meeting is organised on 28 February at Aalto University.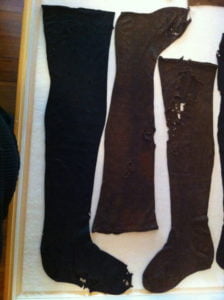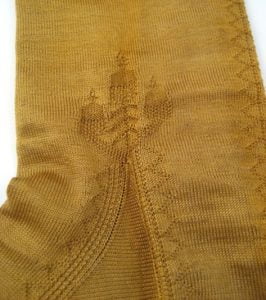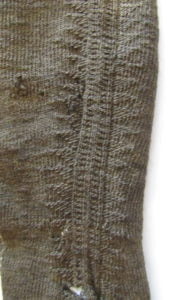 ---
Images 1 & 3: Socks from the collections of National Museum of Denmark. ©Fashioning the Early Modern.
Image 2: ©Livrustkammaren.