RSA 2019 panels: Lower-Class Dress, Fashion and Identity in Europe, 1450–1650, Toronto
Refashioning the Renaissance project is presenting four panels in Renaissance Society of America 2019 conference in Toronto, on Sunday 17 March 2019.
In recent years there has been a surge in interest in Renaissance and Early Modern dress, especially in the context of European courts and wealthy households. Although revealing of important aspects of identity, consumption, social practices and more, these studies consider just a small segment of the population; what did average men and women wear and why? How and why did they create or cultivate particular looks? How did ideas about fashionable dress and appearance spread throughout the lower classes? How can modern scholars recover information about lower-class dress, when we rarely have extant examples, archival references or visual sources?
This panel aims to broaden our knowledge of dress and fashion in the past, and asks questions about how the average person—for example artisans, shopkeepers, farmers, or peasants—dressed in Europe from 1450–1650.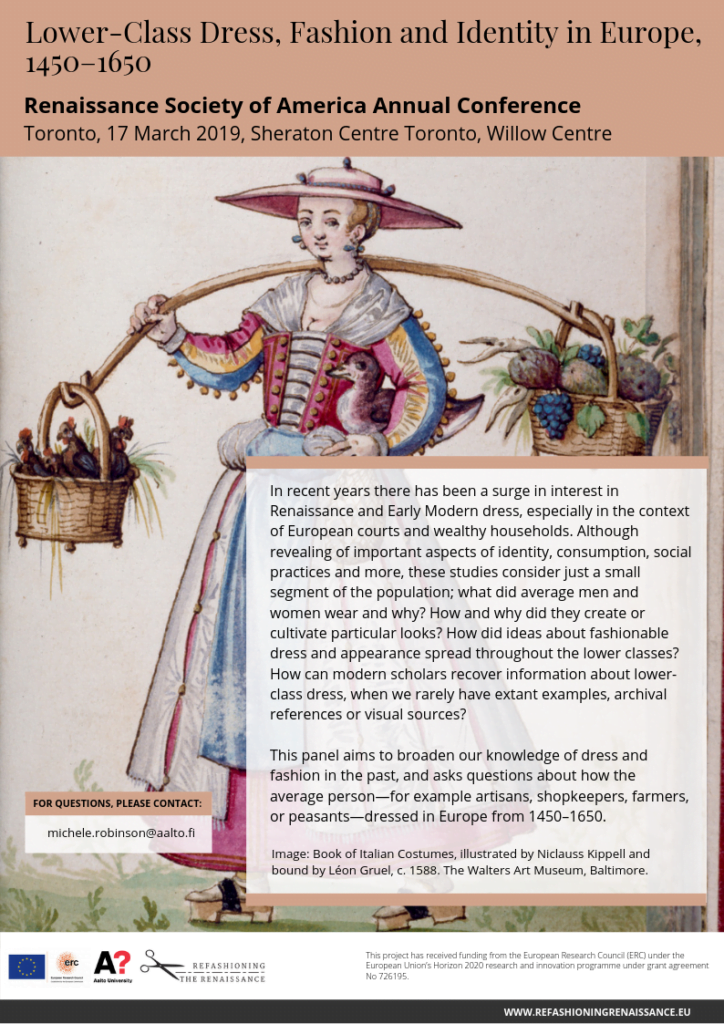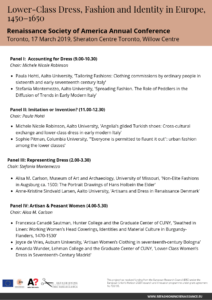 Download the programme | Visit the conference website | Follow the discussion on twitter