Although few objects in museum collections represent the clothing worn by the non-elites, extant items of clothing, accessories, and fabrics offer rich sources of material information that can provide details not found in archival or visual sources, or help us to better interpret these other sources.
Our project team has visited collections across Europe and North America to examine objects that reveal the fashionable materials, silhouettes, colours, and decorations worn by renaissance men and women. Many surviving objects are compromised in some way – they are biased towards the elites, whose clothing was more likely to be collected, or they have been damaged and no longer show the vivid colours, shining threads, or exuberant shaping that they originally did. However, by carefully looking, examining structure and materials, and revealing the materials used to create these objects through testing, we can recover much information about the material culture of early modern artisanal fashion.
We have collaborated with museum curators, conservators, archaeologists and scientists to learn new methods of textile analysis, including the use of dyno-lite microscopes, high-definition photography, technical analysis, fibre and weave structure analysis, and scanning electron microscopy. By visiting object stores and museum collections, we experience the latest methods of conservation and preservation of historical textiles, and curatorial methodologies of object-based research. Through close looking and technical examinations, we can examine the structures, patterns, and evidence of wear in surviving objects. We also embrace the latest scientific methods for analysis, such as fibre- and dye-analysis, in order to discover more details not visible to the naked eye. We have used SEM-EDX and TLM analysis to discover the dyestuffs, fibres, and mordants in a black woollen/linen velvet and a pair of knitted silk stockings.
---
Museum visits and trainings
Museo del Tessuto, Prato (IT), Museo del Patrimonio Industriale, Bologna (IT), Tessitura Bevilacqua, Venice (IT), Museo del Merletto, Murano (IT), Museo del Tessuto at Palazzo Mocenigo, Venice (IT), Museum of London (UK), Vasa Museum, Stockholm (SE), Bata Shoe Museum, Toronto (CA) Ratti Center and Textile Conservation Department, Metropolitan Museum of Art, NYC (US), Museum of Copenhagen (DK), Turku Cathedral Museum (FI), National Museum of Costume, Lisbon (PT).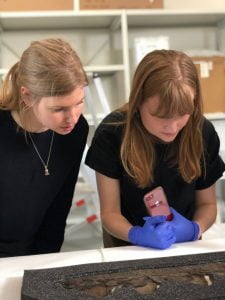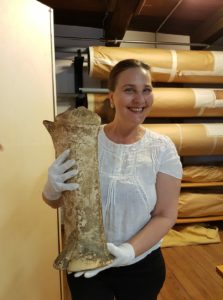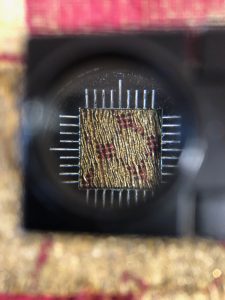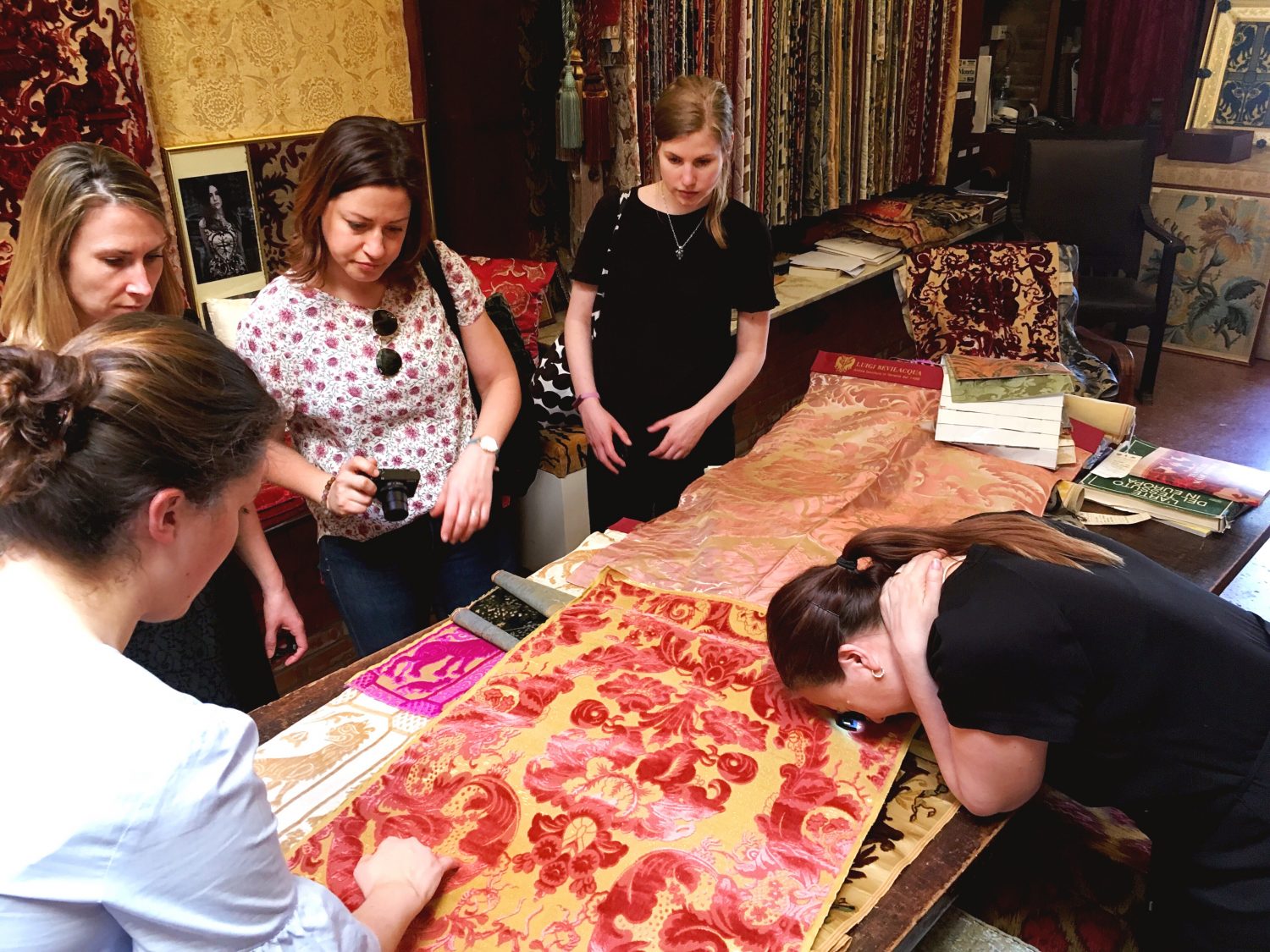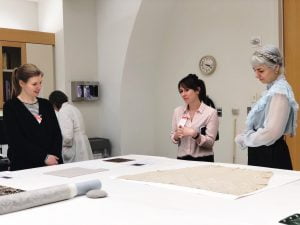 ---
Scientific Analysis
The Aalto University Nanomicroscopy Center (FI); Cultural Heritage Agency (NL); Textile Conservation Department, Metropolitan Museum of Art (US), Aalto Biofilia lab (FI).