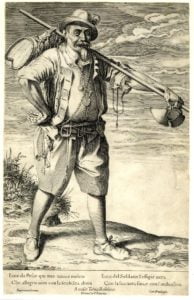 Material reconstruction of early modern garments, recorded in sixteenth and seventeenth century written and pictorial sources, allows us to visualize our findings, and to engage both with the material and tactile qualities of the object as well as with the experience of making and wearing garments. The reconstruction of these items provides us not only with a greater understanding of the complex meanings that were associated with clothing, but it also allows us to examine how hands-on experimentation with materials and historical processes can be incorporated as methodology in cultural history of dress.
During the five-year project, we engage with several major historical reconstruction projects, in collaboration with London School of Historic Dress and several craft experts; as well as skilled volunteer knitters involved with our citizen science project, and postgraduate students of Aalto University.
Material reconstruction
Reconstruction of an early seventeenth-century artisan male outfit that belonged to one of our artisans, the Florentine water seller named Francesco Tistori. This outfit, recorded in his post-mortem inventory of 1631, was composed of breeches, shirt, and a doublet, the latter of which was a true fashion piece made from black stamped woollen velvet that imitated patterned silk velvet.

The reconstruction of knitted woollen and silk stockings, using both early modern written recipes as well as extant objects as sources.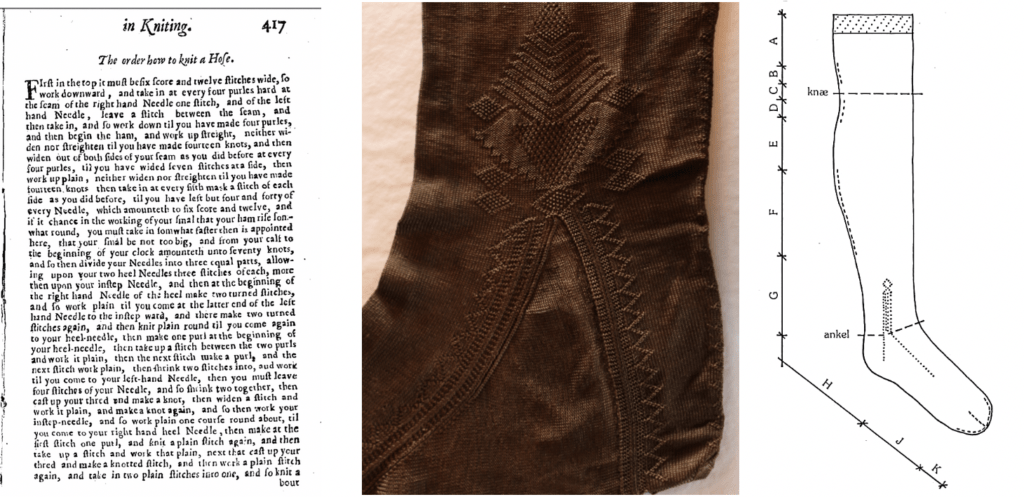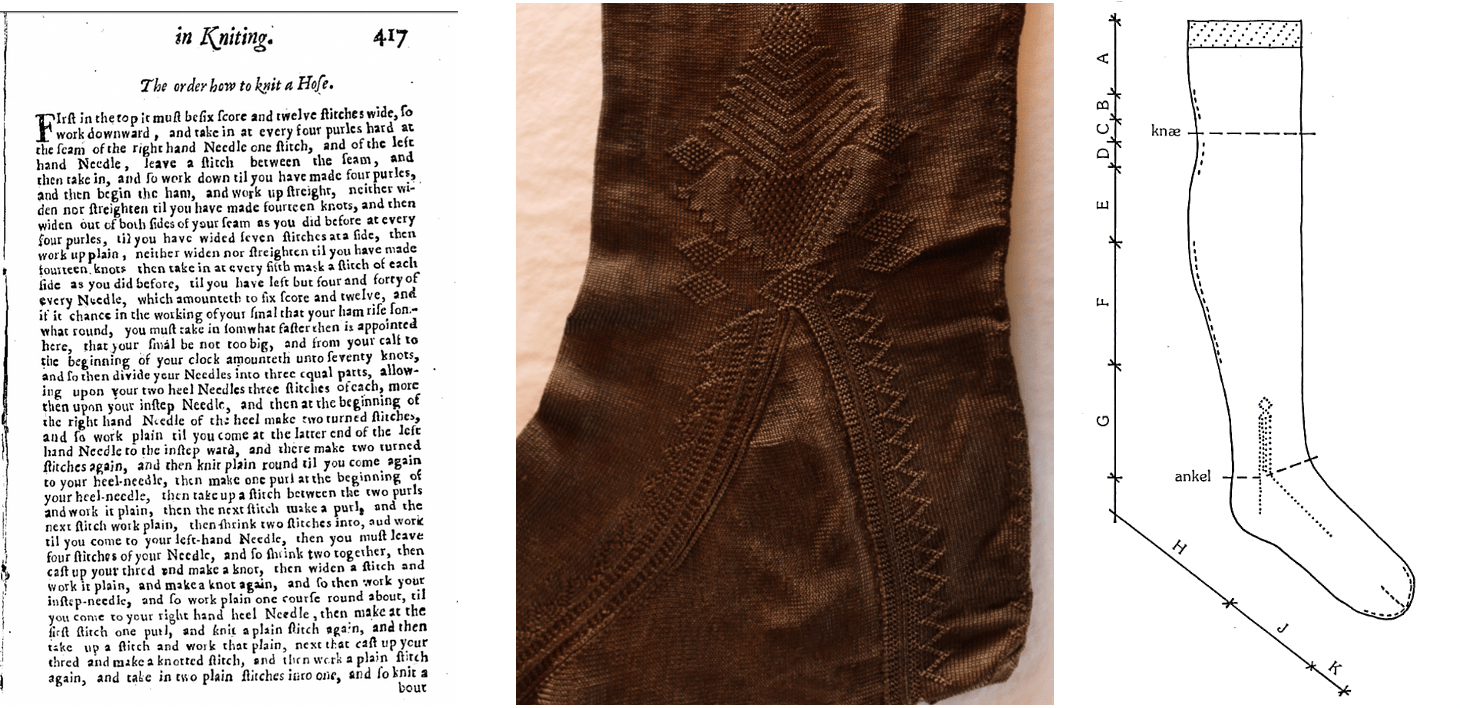 Digital reconstruction
Digital animation visualizing how an early modern artisan male doublet -a garment of great technical complexity- was made and then worn on the body.