Sixty is a very important birthday indeed. To mark that of Evelyn Welch, Professor of History as well as Provost & Senior Vice President at King's College, London (not to mention advisory board member for the Refashioning the Renaissance Project), a one-day symposium was held on 9 March 2019. The event, 'Sense and Matter in Early Modern Europe', brought together speakers that have worked with Evelyn over the course of her career. The day was divided into three parts: Fashion and Textiles, Consumption and Body and Medicine, highlighting some of Evelyn's primary research interests over the years. There was also a great round of lightning talks by early career researchers, intended to reflect Evelyn's longstanding role as mentor to those at the start of their academic journeys.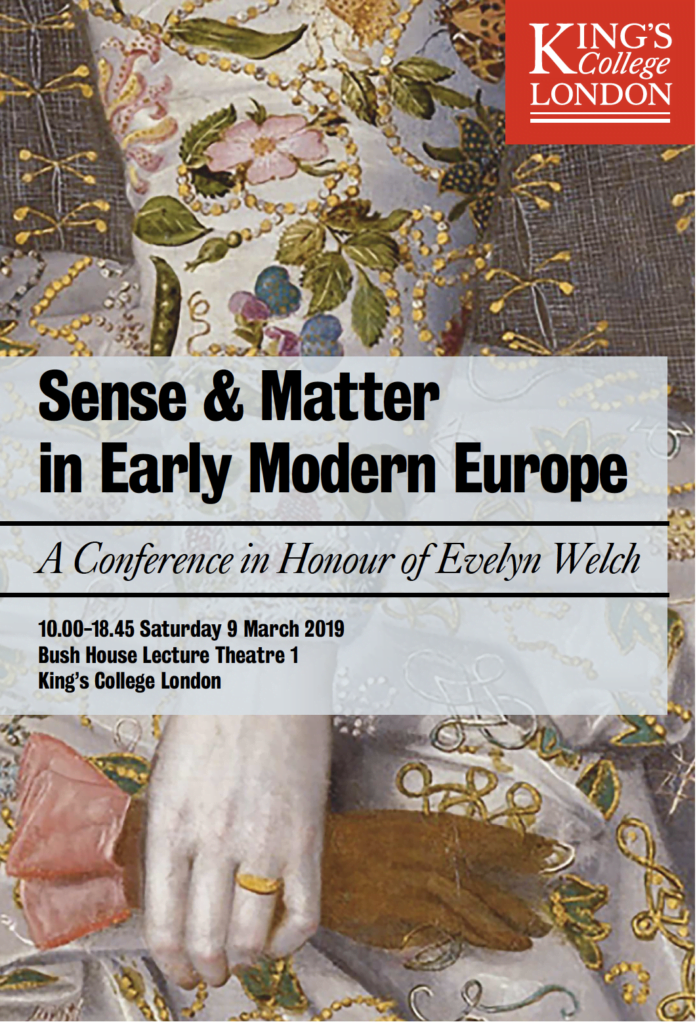 Paula Hohti, Refashioning the Renaissance's principal investigator, was one of the speakers featured in the session on consumption, where she presented her paper, 'Did ordinary Italians have a 'Renaissance'?' Paula was able to draw on both past and current research to show that working people in Siena owned objects and garments usually associated with the wealthy and elite. She was also able to highlight the important contributions of members of the public, who are knitting silk and wool stockings for our project based on historic patterns and examples as part of the Citizen Science Project. Bruno Blondé and James Shaw also spoke on this panel; Blondé demonstrated the critical role of cultural value in shifting patterns of consumption, particularly around silver in the Low Countries, while Shaw suggested the complexities of valuing goods and arriving at final prices, which sometimes resulted in financial 'lesions'.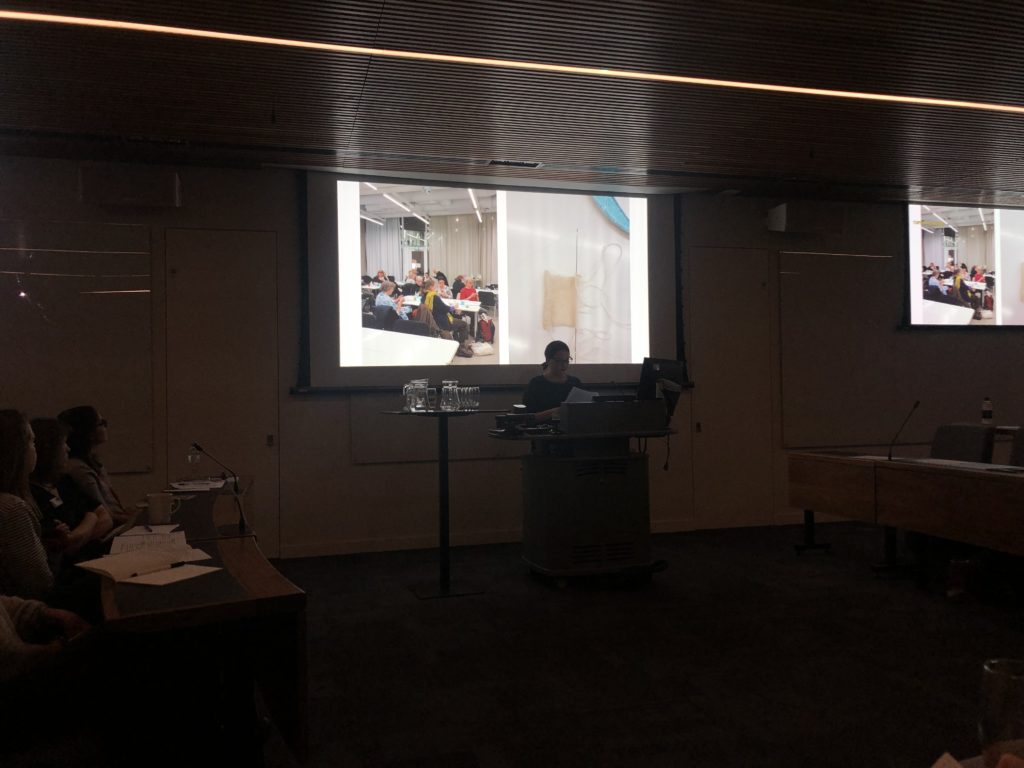 Attendees were also treated to presentations on the history of dress and fashion by Ulinka Rublack, Maria Hayward and Lesley Miller, which highlighted the power of dress objects to represent social stresses (and even cause riots!) and to help wearers curry favour with prospective patrons. We also learned the incredible value of reconstruction as a research method and the importance of failure in such experiments. This is particularly important advice for the Refashioning the Renaissance team as we move deeper into the experimental phase of the project.
The day was rounded out with a series of lightning talks by early career researchers Rose Byfleet, Abigail Gomulkiewicz, Anna Parker and Annie Thwaite, and presentations on the theme of Body and Medicine by Tessa Storey and Hannah Murphy, which encompasses Evelyn's current area of research, Renaissance Skin. Finally, John Styles offered closing remarks that brought all of the sessions and papers together.
In addition to the fascinating research presented by all the speakers at this symposium, 'Sense and Matter' also demonstrated how critical collaborative funding is to the humanities – and the long-lasting results it can have; many participants in Evelyn Welch and Michelle O'Malley's 'The Material Renaissance' project were present to share new research, support colleagues and celebrate a dear friend's birthday. Happy birthday Evelyn!