Visit to Uppsala and Stockholm, 17–18 October 2018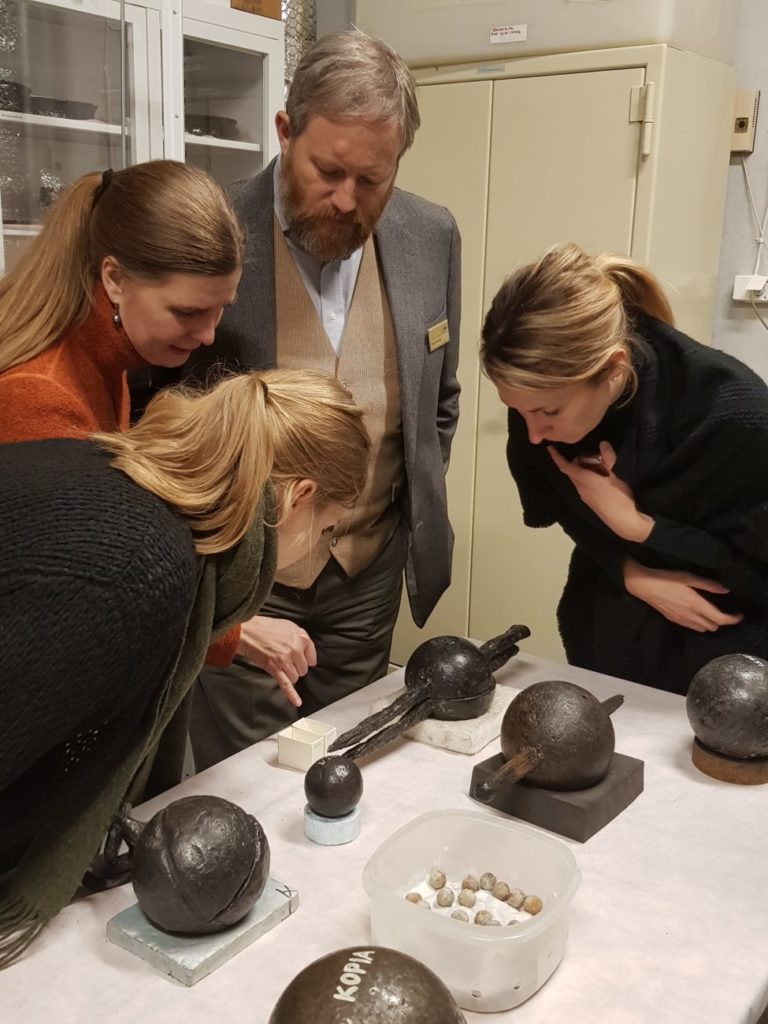 On the 17th and 18th October Paula Hohti, Michele Robinson, Piia Lempiäinen and Anne-Kristine Sindvald Larsen travelled to Sweden to meet our fellow textile researchers and colleagues and share research ideas about historical textile research. It was Dr. Cecilia Aneer, who so kindly had arranged a very exciting two-day program for us. 
We spent the first day at Uppsala University, were we met the researchers from the Textile Studies unit and had a seminar, with each of us presenting our current research. We talked about the aims and goals of our project, and heard presentations covering a range of topics, from tailoring techniques and textile science to cultural meanings of dress. This gave us an insight into the topics that textile researchers in the Scandinavian context are currently discussing. 
After the seminar, we walked through the beautiful city centre of Uppsala, into the Cathedral, which holds a museum collection of historical liturgical textiles. Many of these are made of stunning medieval and early modern patterned silks and velvets. In the museum, we also got a chance to see some unique surviving garments from our period, including the golden gown of Queen Margareta (d. 1412), and the famous 'Sture costumes' that used to belong to Svante Sture, a sixteenth-century Swedish Count and statesman, and his two sons Erik and Niels, all murdered in Uppsala Castle in 1567. 
We ended the day with a lovely dinner at the Art history Department of Uppsala University, where we had a chance to get to know each better and learn more about each other's projects.
On the second day we travelled, together with Cecilia Aneer, from Uppsala to Stockholm to visit the Vasa Museum. Here, we were greeted by Fred Hocker, the research leader of the museum's collections, and the textile research assistants, Anna Silwerulv and Karolina Pallin. 
With this team of experts, we learned about Vasa-ship and its history, and the textiles that were found in the ship when it sank in the harbour of Stockholm in 1628. In addition to examining the textiles and objects that were on display at the museum space, we were fortunate to be able to visit also the storerooms of the museum that included a notable collection of further clothing and textile objects, from shoes and shirts to delicate buttons, pins and jewellery.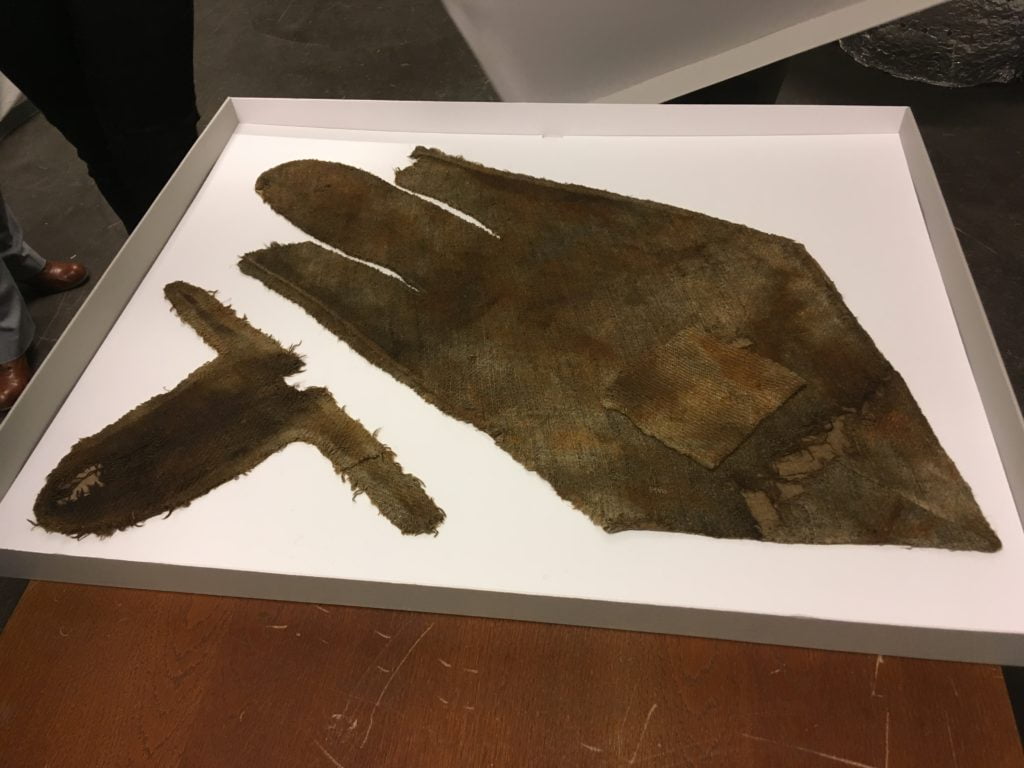 After the guided tour to the impressive collections of the Vasa-museum, we spent the rest of the day with the research team, learning how they document, study, and re-interpret the textile fragments that were found at the 16-century ship in the museum textile documentation project, simply by looking at the objects closely, or by using microscopic analysis. This was really interesting for us, since most of the textiles that were found were from ordinary people.